Helen Reese is the director and principal of Inner West Counselling, Education & Lifestyle Services.
Master of Counselling (UWS); R.M.CAPA. ANZMHN; Registered Nurse (0587351); Grad. Dip. Paediatrics; Dip. Sports Medicine; Cert. IV in Workplace Training; Mental Health Worker (Providor number 2595581L)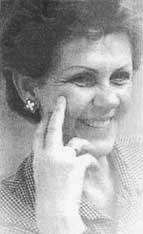 Helen has worked as a health practitioner for the past 30 years in hospitals, community settings, private organizations, with DET and other public sectors. Helen currently lectures and facilitates courses to Bachelor and Graduate Diploma Counselling students in Mental Health Issues, Methods of Counselling, Working with Children and Adolescents and Supervision, at the Australian College of Applied Psychology in Sydney .
She facilitates education and training with Govt. and Non Govt. sectors. Helen works actively in Child and Adolescent Health in a school and in private practice.
Helen is a specialist counsellor in the field of Child, Adolescent, Family Health and Welfare, providing extensive counselling within this field. She is an Advisory Committee Member to Young Carers, N.S.W., is a registered Allied Health professional with Medicare, a registered nurse, a registered clinical member of Counsellor and Psychotherapist Association and ANZMHN. Helen provides clinical Supervision to a number of organizations and individuals.
As an Allied Health Service Providor, Medicare and health fund rebates are available for a number of clients. Numerous conditions such as arthritis, disability, back problems, Attention Deficit Disorder in children, physical and mental health problems meet the criteria. Please enquire.
Courses are regularly run for children, adolescents and adults in the area of anxiety, depression, self esteem and stress management.
Highly trained and specialized in their field, counsellors, educators and lifestyle professionals work collaboratively in the team, to provide quality care and service.
For more information on fees, counselling or our education and lifestyle services please visit more pages of this website and contact us on (02) 9798 3366, 0400 991 346 or by emailing us at helenreese1@gmail.com
Counselling, Education and Lifestyle Services
located at Summer Hill
Ph: (02) 9798 3366
0400 991 346
Email: helenreese1@gmail.com